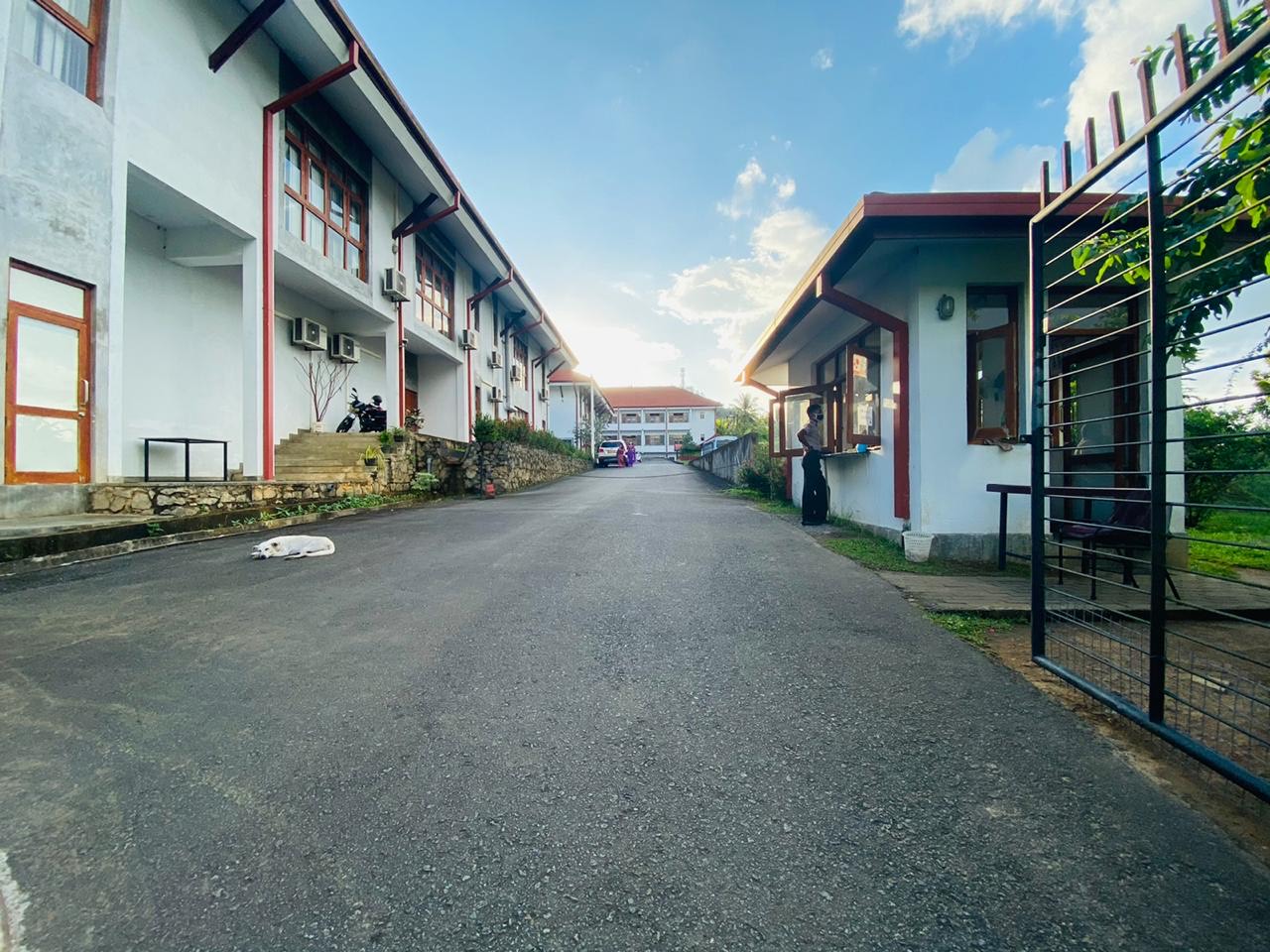 Gazette to establish Faculty of medicine, Sabaragamuwa University of Sri Lanka (SUSL) was released in August 2018 under the leadership of Professor S.M. Sunil Shantha, former Vice-Chancellor of SUSL. During this period Professor Sanath Lamabadusuriya played a pivotal role as a Consultant to the Faculty, while the former Vice-Chancellor, Professor Rohana P. Mahaliyanaarachchi coordinated the project. The responsibilities of the latter were then passed down to the first and the current Dean of the Faculty, Professor M. Nirmali Wickramaratne.
The Faculty was commenced after acquiring a building from the Auditory General's department in Kuruvita. The inaugural opening was held with the participation of Hon. Prime Minister Ranil wickramasinghe, Hon. Minister Rauff hakeem, and Hon. Minister Mrs. Thalatha Athukorala. All 15 departments of the Faculty were established simultaneously in 2018 with the establishment of the Faculty. First intake of students (70) was enrolled in January 2019. The second intake of 75 students and 3rd intake of 110 students were enrolled into the Faculty in the subsequent years.
The building of the Faculty is currently under construction and its infrastructure is to be completed in multiple phases: Phase 1 is a locally funded project, where 1,013,874,298.23 LKR + VAT has been invested by the government for the paraclinical and administrative block. The project is handled by MAGA Engineering (Pvt) Ltd. Phase 2 is funded by the Saudi Development Fund in which the pre-clinical building, library, student accommodation, cafeterias, auditorium and the professorial unit will be built. Design consultancy for Phase 2 is done by DAR Associates, KSA as a joint venture with Q-Servers Sri Lanka.
Cabinet approval for the construction of Phase 1 was done after Professor G. L. Peiris assumed duties as the Minister of Education, with the participation of Minister of Health Hon. Minister Mrs. Pavithra Devi Wanniarachchi, the Governor Hon. Tikiri kobbekaduwa and the former Acting Vice Chancellor of SUSL Professor Athula C. Gnanapala. The foundation stone for the project was laid by Professor G.L. Peiris in 2020.
The development projects of the Faculty are immensely supported by the present Vice-Chancellor Professor R.M.U.S.K. Rathnayake. Both the medical and non-medical staff of Teaching Hospital Ratnapura have provided unequivocal support throughout this journey. Former Director of Teaching Hospital-Ratnapura Dr. Sampath Ranaweera, and the Provincial Director of Health Services, Dr. Kapila Kannangara have underpinned this venture. Academic, administrative and non-academic staff of the Faculty and the university have been contributing tremendously, to ensure the establishment of the Faculty on time with best of human and physical resources.