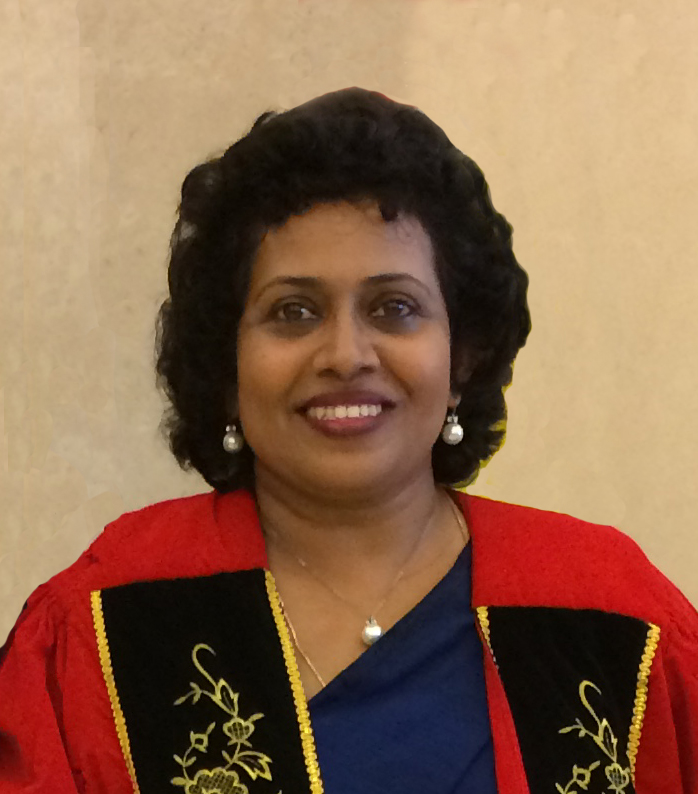 Prof. M. Nirmali Wickramaratne
Professor in Biochemistry
Dean Faculty of Medicine
The Faculty of Medicine at SUSL is the 10th Medical Faculty for the country and the newest addition to the chain of Faculties of Medicine in the Country. The faculty was established in August 2018 and accommodated the first batch of students (70) in January 2019. The second and the third batch consist of 75 and 110 students respectively. We are expecting to increase the number of students to 150 once the construction of the Faculty complex is completed.
The new building complex for the Faculty of Medicine will be constructed in two stages in a picture-perfect land surrounded by mountains in the heart of Ratnapura. The Para-clinical and the Administrative complexes are being constructed with the help of Sri Lankan government funding, while the preclinical complex, clinical departments, professorial unit, canteen complex, library, medical education & research unit, and student and staff accommodation will be constructed through the Saudi Development Fund.
Teaching Hospital Ratnapura, being our affiliated teaching hospital, is the main hospital in Sabaragamuwa Province with a high patient enrolment and facilities. Its proficient extended teaching staff provides an excellent clinical training program for our students.
Our academic staff, administration, and non-academic staff are committed to providing top-quality medical education and training to our medical undergraduates to produce expert healthcare professionals competent in addressing the pressing healthcare needs of our community. Our Faculty is represented by academic members across a broad range of clinical and basic science experience in medical education and research nationally and internationally. We deliver a student-centric learning environment while providing them with guidance every step of the way. The Faculty has been successful in collaborating with other cognoscenti and Faculties both nationally and internationally to share their expertise, best of that experience, advances in technology, and educational innovation to ensure that our students receive the best skills and knowledge and to prepare to lead the healthcare advances in the future.
We welcome undergraduates from all around the country and prepare them to be the best and the brightest of the next generation of physicians who are caring committed and focused on making a difference in the healthcare system in the country.