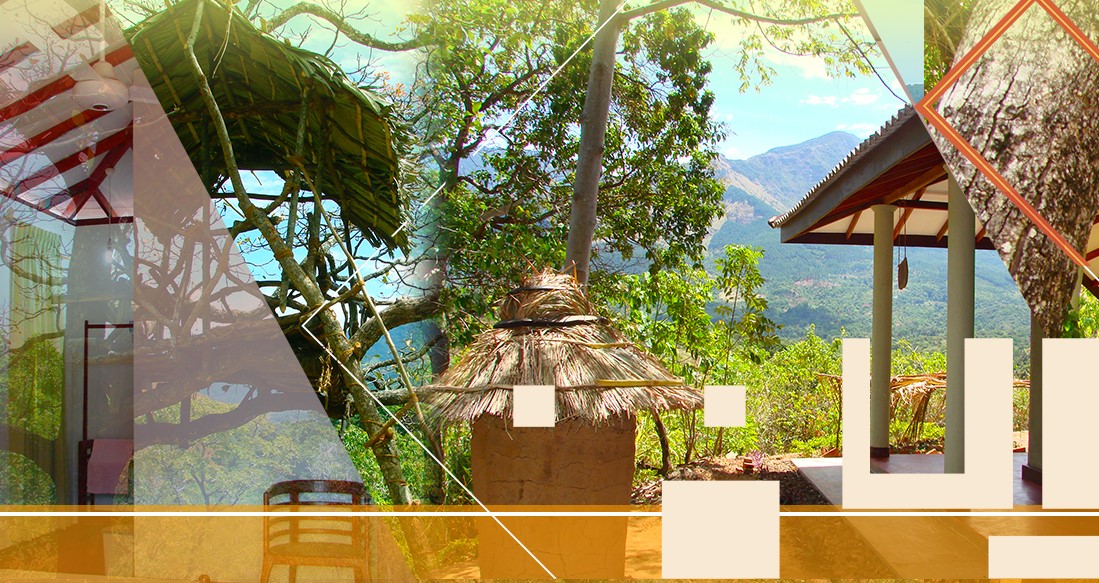 Agrifac Farm Stay is nested in the Belihuloya Ranges,Sabaragamuwa Province, Sri Lanka.
"Our hospitality is truly exceptional. Our cuisine is superb"
Managed by the Department of Agribusiness Management of the Sabaragamuwa University of Sri Lanka
Agrifac Farm Stay is a perfect stopover on the Colombo-Badulla Highway and a charming and peaceful holiday destination for much needed "gateway-from-it-all" restful break. An unforgettable, warm, and friendly farm style Bed & Breakfast experience awaits you in this romantic and pleasant atmosphere.
Booking and Payment Method
One cabana is for two adults and children below 10 years
All prices are per cabana per night (Bed & Breakfast basis)
| | | | |
| --- | --- | --- | --- |
| Time | For University Community | For Sri Lankans | For Foreigners |
| Monday to Thursday(weekdays) | LKR 3050 | LKR 3550 | LKR 4800 |
| Friday to Sunday(weekends) | LKR 3550 | LKR4050 | LKR 5800 |
Rates are subject to change
Please fill the Application for lodging @ Agri-Fac Farm Stay form and send us a scanned copy before three working days of the visit
Payment method
Payments can be made at the Farm premises.
Accommodation
There are three cabana type cottages. Each cottage has a bedroom with an attached bathroom & a veranda which can accommodates two persons, and 2 children below 10 years.
The three cabanas are named as Mountain View(GiriWasa), Farm View (KethWasa)and Lake View (VilWasa). Mountain View has a spectacular view and front side is facing the world's end mountain region. From Lake View you can see the stunning view of SamanalaLake. Also it is borders on tropical heavy forest. Farm View gives you a panoramic view of the lake, the jungle and the farm.
Each cottage has tea and coffee making facilities, a basket of fresh fruits, ironing utilities and hot water facilities (All linen and bath towels are also provided).
Mountain View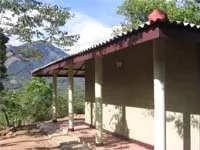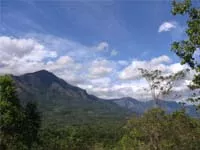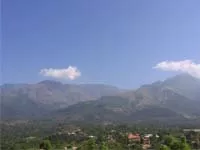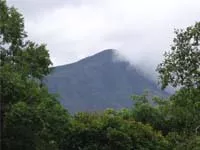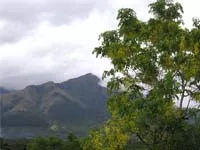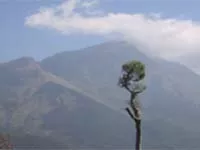 Farm View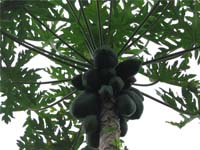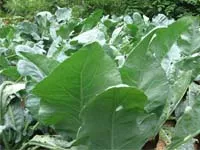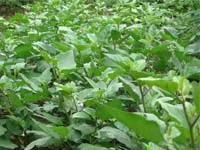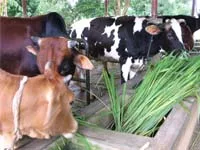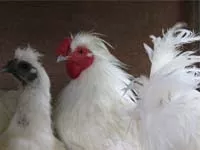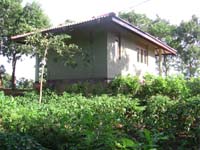 Lake View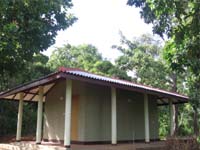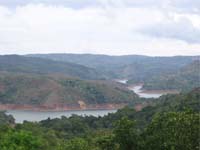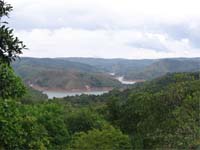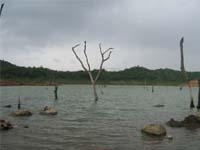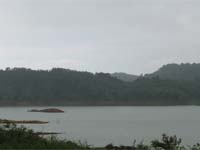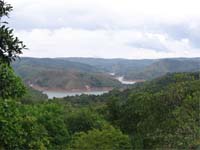 Meals
A cheerful breakfast includes kola kenda (herbal drink), tea or coffee, kiribath(milk rice), string hoppers, Pittu(made of rice flour and coconut), fresh fruits, yoghurt, freshly squeezed fruit juice, farm eggs and many more.The lunch and dinner are available on your request. Lunch includes rice and curry, vegetables, meat, and eggs that are from the farm. Delicious three course dinner is comprised of traditional Sri Lankan cuisines.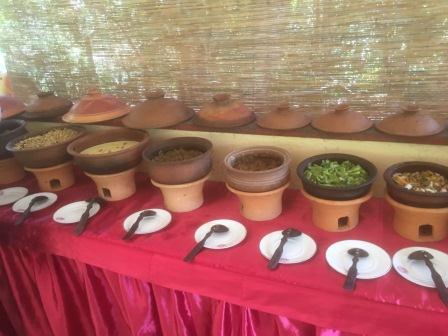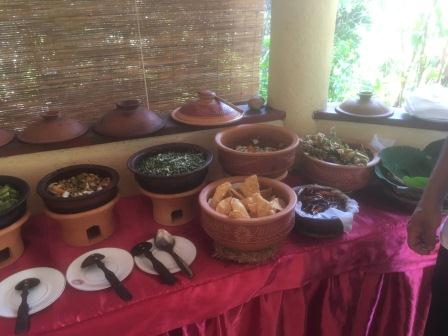 Activities
Visitors can enjoy ongoing farm activities
Herbal Gardening
Feeding Farm Animals
Milking
Animal Restraining
Guided Farm Tour
You Pick Operations
Protected Agricultural Practice
Bird Watching
Jungle Tracking
Hiking
Nearest Places to Visit
Uggal Aluthnuwara Devalaya
BalangodaAluthnuwra is a same diction for UggalAluthnuwra historical village. This Devalaya is very popular among tourists and it provides an ideal opportunity to see Sabaragamuwa with Several unique features. It is 10km away from the farm stay.According to a manuscript and to folk song and tales, UggalAluthnuwara and the dewalya's recorded history begins with 1382 A.D.(GampolakindominSri Lanka) The village recorded history is contained in "Lekammitiya" and "Kandakumarasiritha" It is the sub shrine dedicated to the god Katharagama in Sri Lanka. It still has the Raja mahavihare, ancient Dagoba, ancient Bo-tree, ancient jack tree KataragamaDevale, PattiniDevale, a moonstone, old stone pillars, a 600 year old wooden arch, a stone arch and ruins. Old gold jewelery too can be discovered here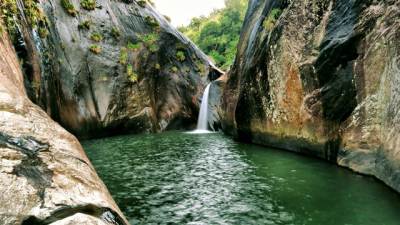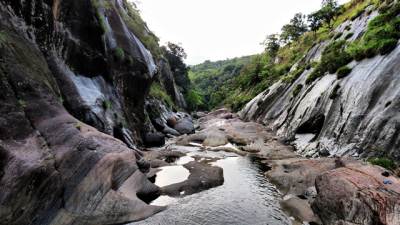 Samanalawewa
This is located just 7km away, from the university. This 100m high dam has created a reservoir of nearly 350 square kilo meters of water at the confluence of the Walaweriver and Belihuloya rivers. The power station for the hydroelectric project, which has a capacity of 120 megawatts, is located about 6km away from the dam.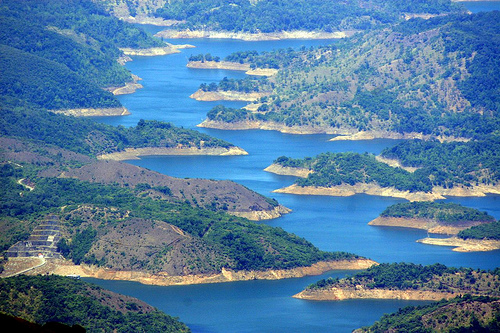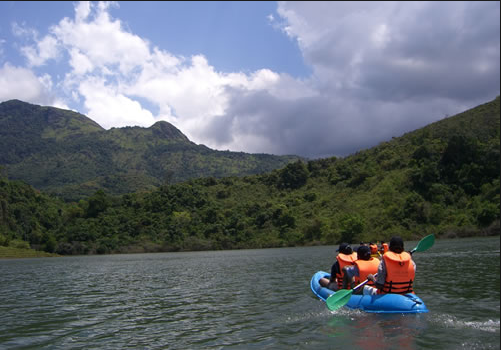 Horton Plains
This 3,162 hectare national park is a natural playground without rivals in Sri Lanka. Best known for World's End, which on a rare clear day would offer a spectacular view of the sea. Also, home to leopards, sāmbhar, eagles and many species of butterflies, as well as rare orchids,keena trees and exotic mosses. Horton Plains is a watershed of tremendous importance containing the second and third highest mountains in Sri Lanka. World's End is a 21km journey up the motorable road through the Nonpariel Estate and a 4km walk through the jungle from there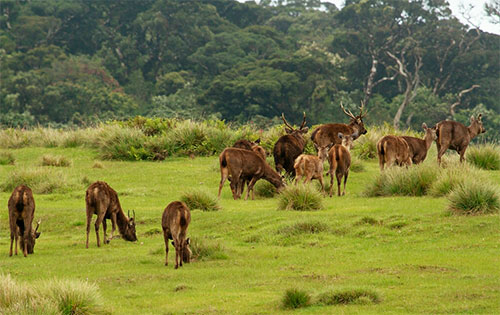 Bambarakanda Waterfall
Highest waterfall in Sri Lanka (241 m; 790 ft) located about 20km from the university, off the Ohiya road near Kalupahana. Plunges between Mt. Welihena and Bambaragala, over steep precipice bordered by dark, green pine forests. The deep pool in the valley below, is surrounded by paddy fields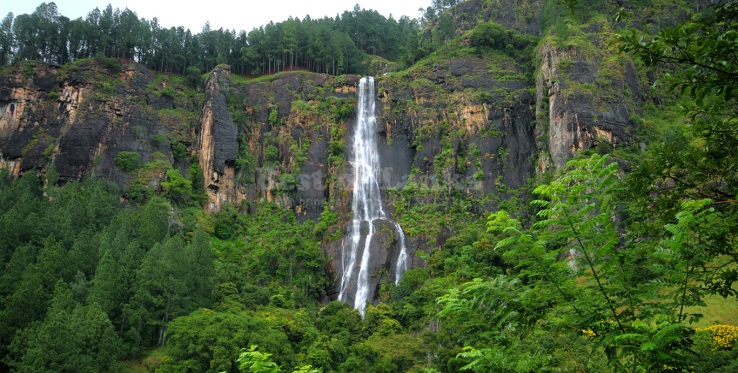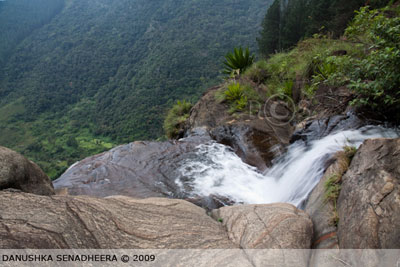 Adisham Bungalow
45 km drive from Agrifac Farm Stay will lead you to Adisham, a monastery run by Benedictine Monks. Wrapped in the tranquillity of the misty hills, Adisham Bungalow attracts every eye that falls on it. The pages of history reveal that the creator of this enthralling place is Sir Thomas Lister Villiers. Sir Thomas Lister Villiers was born in 1869 in Adisham, an ancient village which lies in the hollow of the Kent country side. He was the son of Reverend Prebendary Henry Montegu Villiers who belonged to Clarendon family and his mother was Lady Victoria Russell the daughter of (Grandfather of Sir Thomas Lister Villiers) who was twice the prime minister of Britain (1846 - 52, & 1865 - 66). As leader of the Whig party, he was most responsible for changing its name to the Liberal Party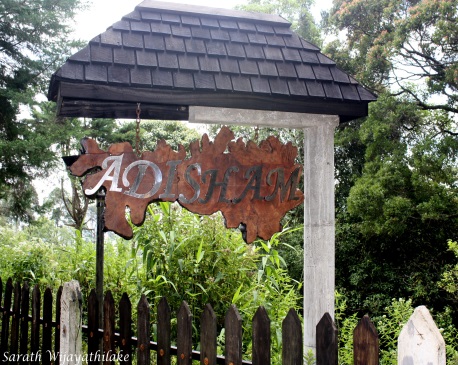 Sinharaja Tropical Rain Forest
Still relatively untouched by man, this rain forest is the only living witness to Sri Lanka's history. An estimated 75% of its flora is unique to this country and 19 of its 142 bird species have yet to be found outside this forest. Sinharaja is the wellspring for the Kukuleganga and Ginganga rivers. From the University, take the Colombo A4 road to ThirivanaKetiya Junction, about 5km before Ratnapura then follow the Kalawana Road to Weddagala town, and is about a 3 hour journey by a vehicle.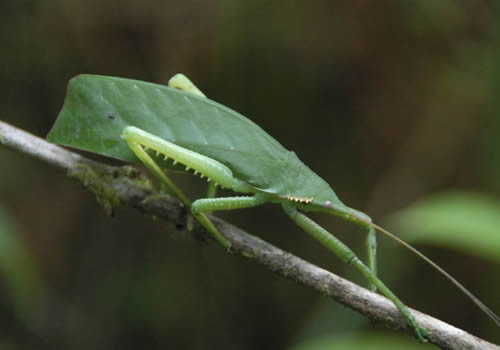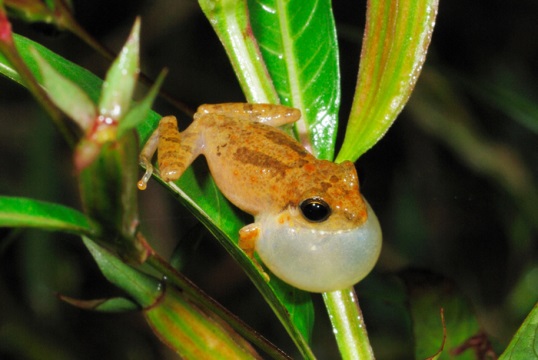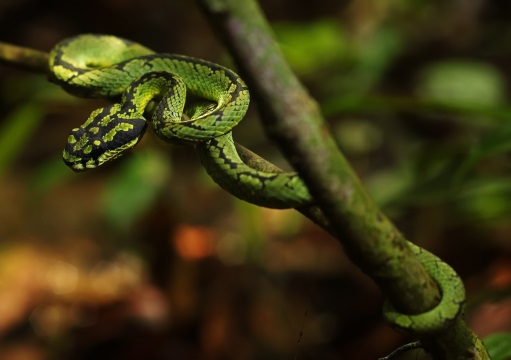 Uda-Walawe National Park
This is home to more than 250 elephants, as well as Barking Deer, Leopards, the Red-faced Malkoha and many other bird species. At the center of the park is the UdaWalawe Tank, created by a 5km dam on the Walawe Ganga. It's about 2½ hour trip by vehicle from the University.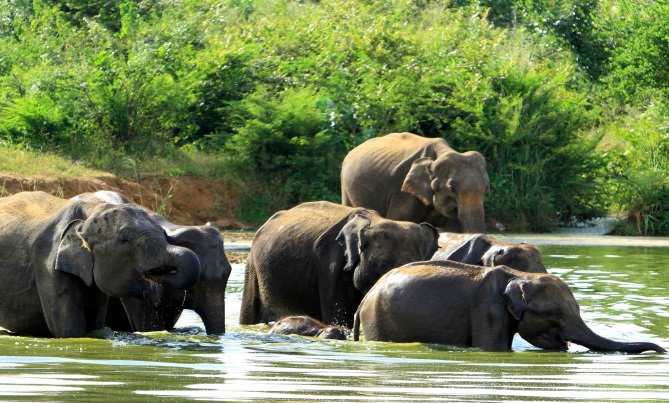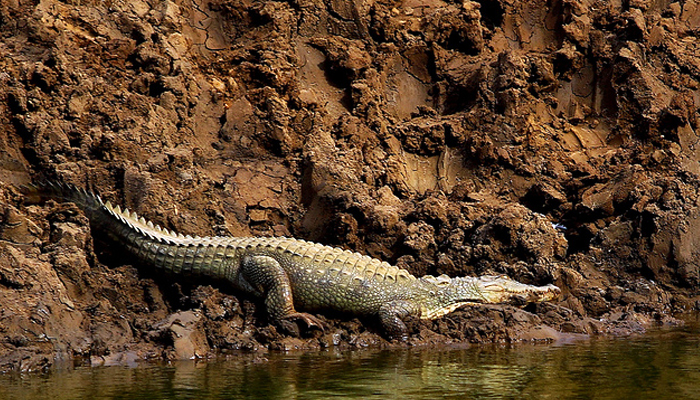 Galagama Falls
This is the last of a series of waterfalls on the Belihuloya, a tributary of the Walaweriver. Local residents call the 5m fall "Pahantuda Ella" because it resembles the wick of an oil lamp, with the river pouring into a deep pool surrounded by a water smoothed rock wall. It is located about 5km away from the Belihuloya Rest House off the motorable road to Assaddunwela on a path through scrub jungle and paddy fields along the rocky riverbed.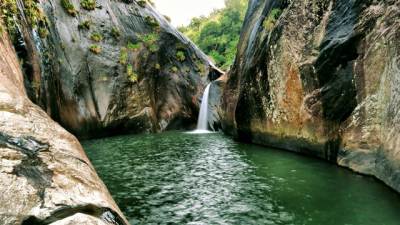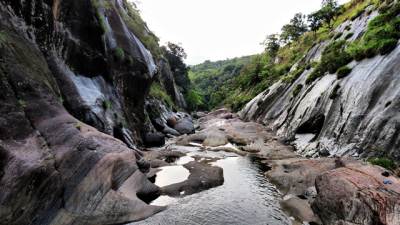 Contact Us
Miss Maheshika Rathnayake
Coordinator/Lecturer(Probationary)
Department of Agribusiness Management
Faculty of Agricultural Sciences
Sabaragamuwa University of Sri Lanka
Belihuloya, 70140
Mobile: +94711538496
Office: +94452280073
Mr. Udesh Kumara(Contact on weekdays)
Office: +94452280073
Mr. Athula Kumara(Contact on weekends)
Caretaker
Mobile: +940758536151