Resource Reuse and recycle
PI/Co-PI : PI: Prof. M.G. Kularathne
Co-PI: Prof. D.A.M. De Silva
Agency: International Water Management Institute (IWMI)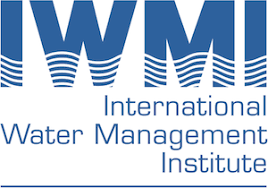 Duration :2013 - 2014
Objectives: Resource reuse and recycle aspects of municipal solid waste management in Sri Lanka, Market chain analysis of compost
Value Chain Analysis of the Underutilised Crops of Different Farming Systems in Sri Lanka
PI/Co-PI : PI: Prof. D.A.M. De Silva
Co-PIs: Prof. A.S. Karunarathne, Dr. Patric O' Reilly
Agency: University Grants Commission
(UGC/VC/DRIC/IRG-2014/SUSL-01)

Duration: 2014-2017
Objectives: Value chain analysis of underutilized crops in different farming systems in Uva and Eastern provinces of Sri Lanka and the role of underutilized crops in food and nutritional wellbeing of farming communities
Making Global Market Space for Value Chain Actors
PI/Co-PI : PI: Prof. D.A.M. De Silva
Co-PIs: Prof. M. Esham
Prof. A.S. Karunarathne
Agency: Ministry of Social Welfare and Primary Industries and National Science Foundation
SP/CIN/2016/05

Duration :2016 - 2020
Objectives: Value chain analysis of Ceylon cinnamon
The gender question in improving small-scale agricultural value chains and the premium women-empowering products could command
PI/Co-PI :PI: Prof. D.A.M. De Silva
Co-PIs: I.C. Hettiarachchi
Agency: Sabaragamuwa University of Sri Lanka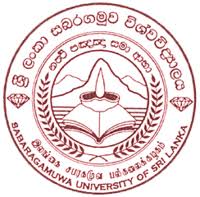 Duration: 2018
Objectives: Gender analysis of banana, cinnamon and fishery value chains
Pepper and processed food value chains of Sri Lanka
PI/Co-PI : PI: Prof. D.A.M. De Silva
Co-PIs: Prof. M. Esham
Prof. A.S. Karunarathne
Agency: United Nations Industrial Development Organization (UNIDO)
Duration: 2017-2018
Objectives: Value chain analysis of safety and quality compliance of pepper and processed food value chains of Sri Lanka
Illuminating Hidden Harvests; case studies of small scale fisheries
PI/Co-PI :PI: Prof. D.A.M. De Silva, Prof. Oscar Amarasinghe
Co-PIs: Prof. M.G. Kularathne
Suraj Kuruppuarachchi
Upul Liyanage
Methsiri Jayantha
Shanika Weralugolla
Shiwanthika Dharmasiri
Agency: Food and Agriculture Organization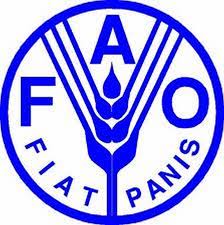 Duration: 2019
Objectives: Investigate the status of the small scale fisheries sector of Sri Lanka
Building Resilience in Tropical Agro-Ecosystem (BRITAE)
PI/Co-PI : PI: Prof. Champa Navarathe
Co-PIs (Sabaragamuwa Univerity): Prof. D.A.M. De Silva
Agency: European Commission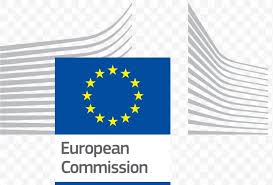 Duration:2020-2022
Objectives: Development of postgraduate degree programs on building resilience in a tropical agroecosystem
From urban waste to sustainable value chains: Linking sanitation and agriculture through innovative partnerships
PI/Co-PI: Keren.Winterford,
Dana Cordell,
Brent Jacobs, Elsa Dominis (UTS), M. Esham (SUSL)
Pay. Drechsel, N. Jayathilake (IWMI)
Agency: Australian Department of Foreign Affairs and Trade

Objectives: This project seeks to answer the question: What are the enablers and barriers for public and private institutions in Sri Lanka to advance the implementation of sustainable and innovative value chains to improve sanitation, health, and food security?
Towards Phosphorus and Climate Smart Agriculture (PACSA) in Sri Lanka
PI/Co-PI: Dana Cordell,
Brent Jacobs, Elsa Dominis (UTS), M. Esham (SUSL)
Agency: University of Technology Sydney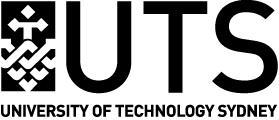 Objectives: The goal of this collaborative research project is to contribute to building food system resilience to climate change and phosphorus scarcity in Sri Lanka, through adaptations from farm-scale through to policy-making.
Development of novel beverage types with Sri Lankan native Cinnamon
PI/Co-PI: Prof. DAM De Silva(PI) Dr. R.K.C.Jeewanthi, Tharaka Weddagala
Agency: AHEAD
Duration: 2019
Improved productivity and efficiency of the culture-based fishery for giant freshwater prawn in Sri Lankan reservoirs
PI/Co-PI: Prof. Dr Clive Jones
Co PIs: Prof Upali S. Amarasinghe
Prof. Sena S. De Silva
Dr Amy Diedrich
Dr Liz Petersen
Dr. Liz Petersen
Dr J.M. Asoka
Dr Asanka D. Jayasinghe
Dr K.H.M. Ashoka Deepananda
Dr Dileepa de Croos
Dr W.M.H. Kelum Wijenayake
Prof. M.G. Kularatne
Prof. Achini de Silva
Agency :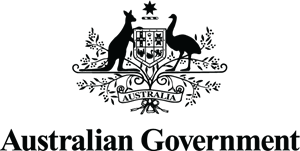 Duration: 2020-2022
Objectives: Investigate stocking, monitoring and harvesting practices that maximise fish and GFP production and product quality.
Analyze the market chain to determine supply and post-harvest practices that meet market requirements and deliver maximum benefit for male and female fishers.
Generate bio-economic models as inputs to effective fisheries management.
Determine opportunities and constraints to achieving gender-equitable livelihood benefits from culture-based fisheries.