All the undergraduates are expected to conduct a research project during the final year of study as a patial fulfillment of their degree program in order to obtain the degree of Bachelor of Science Surveying Sciences. They will select a topic relevant to their area of specialization. Usually, these topics are drawn from the areas of Navigation & Positioning, RS & GIS applications, etc. Following are few of the research projects conducted by the undergraduates of the faculty of Geomatics.
"Evaluation of the performance of different GNSS receivers in real time monitoring Applications".
Investigators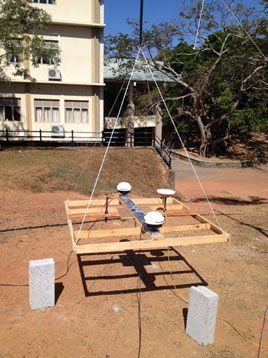 "Monitoring of coral reef habitant in the Bar Reef"
Investigators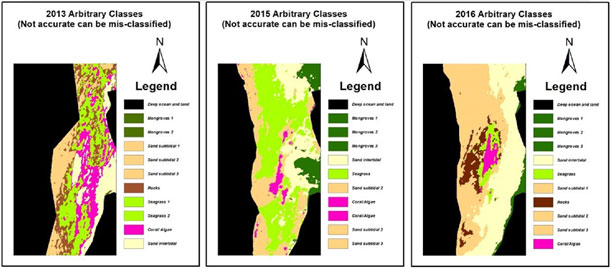 ---
"Finding geophysical evidence to identify lithospheric boundaries of Sri Lanka"
Investigator
Mr. E.R.M.L.N. Abayasingha
"Detecting groundwater storage change from gravity survey data in Bandarawela"
Investigator
Ms. K.K.P.M. Kankanamge
"Quality analysis of recent global geopotential models over Sri Lanka"
Investigator
Mr. B.G.I.Threeshal