Scope of The Book
---
This book will provide a comprehensive overview of the philosophical, conceptual and managerial issues surrounding the field of health tourism in the Asia Pacific Region from an internal perspective. The contributors are experts in their fields and have come together to provide a cutting edge analysis of the emergence and future of health tourism in this region. This includes analyzing the definitions and concepts used in health and medical tourism from regional and national perspectives. An overview is provided of the resources and facilities which are frequently used in health tourism in the region, and the healthcare policies, regulations and ethical considerations that have evolved, and now have to include this new form of tourism. Strong attention is paid to traditional medicine and cultural inputs that are critical to the understanding of the future of health tourism in this region. The lifestyle changes that are taking place in regional societies which influence consumer behavior, motivations and demand for health tourism are also covered.
The main aim of the book is to provide a holistic account of the transitions in the human use of health care systems in contemporary times that will determine its future, deepen understanding about these very dynamic and complex landscapes, and fill in the gaps in the existing literature. It will also provide significant new information about ongoing efforts to tackle a number of problems (such as the origins of organ transplants, the quality and applicability of traditional medicines, and the ability of local health systems to service foreign tourists, for example), and the limitations and challenges ahead for such efforts. The contents will also be helpful for researchers and practitioners working on governance and risk management in health care systems. The work will also contribute to the young discipline of health-oriented tourism as a destination and a community revitalization focus. The chapters will include a mix of theoretical observations and empirical case studies. Finally, this introduction will round off with summaries of all the chapters, attention being given to how they contribute to the overall understanding of health oriented tourism, even though they may be location-specific case studies.
We seek potential chapter authors for this upcoming edited book, "The Global Context of Health Tourism in the Asia Pacific". We welcome contributions covering the following areas but not limited to these. A short abstract indicating the main objective and theme of the envisaged book chapter is requested and should be maximum of 500-600 words.
Chapters should be a maximum of 6000 words including references. Chapters can be either case studies or theoretical/empirical research, but they should take international perspective.
---
Themes / Topics
---
Drivers of healthcare globalization (Markets, Technology, Cost, Competition, Innovation, tourism)
Markets & Regions (ASEAN, SAARC, Northeast Asia)
Industry structures and organization
The economics of healthcare tourism – motives and problems
Past and present key players
Global Healthcare Education
Medical and health care traditions: the role of traditional medicine as healthcare systems
The cultural context of healthcare-oriented tourism
Healthcare tourism and public policy
The role of family and small-scale clinics in healthcare
The sociology and psychology of healthcare tourism
Healthcare paradigms and business models (Asian, plus comparisons with other regions as appropriate)
Strategy & structure of the international healthcare market
Supply of national and regional health care
Sustainable development
Emerging trends and Predictions: the future of healthcare tourism
Internationalization Strategies
Market entry strategies
Cooperation and strategic alliances
Growth /expansion patterns and barriers to growth
Branding and target marketing
Innovation in healthcare systems
Resilience
Business Operations
Human resource management
Sales and revenue management
Supply chain management
Management of health care destinations
Sustainable business operations
Special business operations (Medi-hotels, healthcare resorts, etc)
AI strategies in healthcare including health tourism
South Asia - Sri Lanka, South Asia - India, Pakistan, Bangladesh, Maldives
Southeast Asia - Vietnam, Cambodia, Laos, Myanmar, Southeast Asia- Thailand, Malaysia, Singapore, Indonesia, The Philippines
Central Asia – Uzbekistan, Kazakhstan, Iran
North Asia- Japan, China, South Korea, Russia, Taiwan
Pacific - Pacific Islands, Australia, New Zealand
Others
Important Dates
---
Extended Submission Deadline:
August 31 st, 2021
Book Publisher
---
Cambridge Scholars Publishing is an independent academic publisher, committed to providing a forward-thinking publishing service that champions original thinking, with more than 5,000 titles across a range of subjects, with a particular focus on Arts, Humanities and Social Sciences. With a strong reputation for author satisfaction, the publishing house understand the importance of making the publishing process a rewarding experience, with no cost to the author/editor, complimentary copies, a substantial author discount, free access to their eBook titles, and a generous royalty scheme. Their publications are marketed worldwide and sold through international booksellers and distributors including Amazon, Blackwell, Baker & Taylor, YBP and Ingram, and are widely purchased by academic libraries. In addition, they have distribution partnerships in key geographical territories such as the USA, China, India and the Middle East. Read more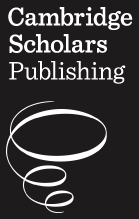 Book Editors
---

Prof. (Dr.) Athula Gnanapala
Professor in Tourism Management
Dept. of Tourism Management
Faculty of Management Studies
Sabaragamuwa University of Sri Lanka



Prof. (Dr.) MSM Aslam
Professor in Tourism Management
Dept. of Tourism Management
Faculty of Management Studies
Sabaragamuwa University of Sri Lanka



Dr. Iraj Ratnayake
Senior Lecturer
Dept. of Tourism Management
Faculty of Management Studies
Sabaragamuwa University of Sri Lanka



Prof. (Dr.) Malcolm Cooper
College of Asia Pacific Studies
Ritsumeikan Asia Pacific University
Beppu
Japan


Contact Details
---
Prof. (Dr.) Athula Gnanapala,
Professor in Tourism Management,
Dept. of Tourism Management,
Faculty of Management Studies,
Sabaragamuwa University of Sri Lanka.
&nbsp &nbsp gnanapala@mgt.sab.ac.lk

Prof. Dr. Malcolm Cooper,
Emeritus Professor,
Ritsumeikan Asia Pacific University,
Beppu,
Japan.
&nbsp &nbsp coopermalcolm2@gmail.com
Call For Book Chapters
---